Retrochart - March 1989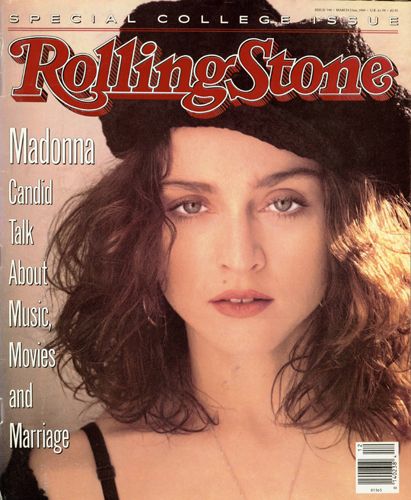 So what was going on this time 24 years ago? Not much according to Wikipedia:
March 20 – Australian Prime Minister Bob Hawke weeps on national television as he admits marital infidelity.
March 22
Clint Malarchuk of the NHL Buffalo Sabres suffers an almost fatal injury when another player accidentally slits his throat.
Asteroid 4581 Asclepius approaches the Earth at a distance of 700,000 kilometers.March 23 – Stanley Pons and Martin Fleischmann announce that they have achieved cold fusion at the University of Utah.
March 23–28 – The Socialist Republic of Serbia passes constitutional changes revoking the autonomy of the Socialist Autonomous Province of Kosovo, triggering six days of rioting by the Albanian majority, during which at least 29 people were killed.
March 24 – Exxon Valdez oil spill: In Alaska's Prince William Sound the Exxon Valdez spills 240,000 barrels (38,000 m3) of oil after running aground.
March 27 – The first contested elections for the Soviet parliament result in losses for the Communist Party.
March 29 – The 61st Academy Awards are held at the Shrine Auditorium in Los Angeles, California, with Rain Man winning Best Picture.
Exciting times? Not really, but the UK Top 40 had some pretty brilliant moments with the strongest top 40 I have ever seen. There were SO many great songs!
1 Madonna Like A Prayer
2 Jason Donovan Too Many Broken Hearts
3 Donna Summer This Time I Know It's For Real
4 Paula Abdul Straight Up
5 Soul II Soul featuring Caron Wheeler Keep On Movin'
6 Guns N' Roses Paradise City
7 Gloria Estefan & Miami Sound Machine Can't Stay Away From You
8 Bananarama & Lananeeneenoonoo Help!
9 The Reynolds Girls I'd Rather Jack
10 Sam Brown Stop
11 We've Got A Fuzzbox And We're Gonna Use It International Rescue
12 Kon Kan I Beg Your Pardon
13 Michael Ball Love Changes Everything
14 S-Express Hey Music Lover
15 Chanelle One Man
16 Michael Jackson Leave Me Alone
17 Living In A Box Blow The House Down
18 Alyson Williams Sleep Talk
19 Coldcut featuring Lisa Stansfield People Hold On
20 The Bangles Eternal Flame
21 Pat & Mick I Haven't Stopped Dancing Yet
22 New Order Round And Round
23 Womack & Womack Celebrate The World
24 Texas I Don't Want A Lover
25 Simple Minds Belfast Child
26 Roachford Family Man
27 Poison Every Rose Has Its Thorn
28 Tyree featuring Kool Rock Steady Turn Up The Bass
29 Dusty Springfield Nothing Has Been Proved
30 Kym Mazelle Got To Get You Back
31 Paul Simpson featuring Adeva Musical Freedom (Moving On Up)
32 Four Tops featuring Smokey Robinson Indestructible
33 Deacon Blue Wages Day
34 Kim Wilde Love In The Natural Way
35 T'Pau Only The Lonely
36 Elvis Costello Veronica
37 Goodbye Mr Mackenzie The Rattler
38 Yello Of Course I'm Lying
39 Bobby Brown My Prerogative
40 Ellis Beggs & Howard Big Bubbles No Troubles
So what are your favourite tracks here? The number one happens to be the best song Madonna ever released and the rest of the Top Ten has some great pop songs as well as some classic rock and some early house tracks from the likes of Paul Simpson and Chanelle.
My favourite song though sits at Number 29, the Dusty Springfield comeback was in full swing at this point and this was her best track since the 1960s.
What are your favourites sings from this era? Let me know