The Statler Project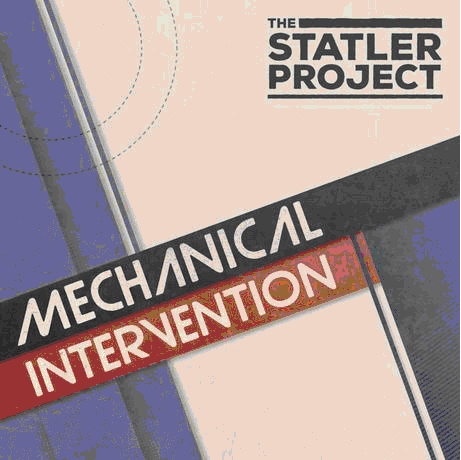 The Statler Project
Mechanical Intervention album review
By Andrew Barclay
I first saw the Statler Project live back in 2009 at The Star And Garter.
They were like the cosmic collision child of Happy Mondays, Joy Division and Primal Scream.
They are back with a new album, fronted by Bob Spiers The Statler Project really are a fresh sounding band and its my pleasure to relate to you the brilliance to be found on 'Mechanical Intervention'
'Industrial Temptation' marches off into a slick and sleazy disco funk, Spiers vocals are a barrage of rhyme and intent until he sings "all things will disappear" and it's here echoes of Primal Scream can really be heard. A fine song to start the album off with.
'Escape The Mundane' is clever tight funk-dubbed up and sprayed with keys and guitar to heighten the impact. The vocals lead strongly and the chorus pay off if I have to compare, reminded me of Depeche Mode mixed with some Fad Gadget. Repeated listens make this an ear worm you'll be singing to yourself all day long.
'Sasquatch' shows the band have a sense of humour, something seriously lacking in some artists. Its disco beats and strange synths add up to a tidy little ditty about, well… bigfoot of course!
'Buzz Buzz [prelude]' fades into what is a brilliant sounding funky jam with edges of modern jazz in there, my only complaint is that this wasn't 8 minutes longer
'Contrast' is aptly named, the bass and kick drum start this intense dark number off.
Bobs spoken verse reminded me of Robert Kings vocal delivery on one of the Scars more well known tracks. The whole track is musically veering into prog rock territory put always pulls back into that brilliant dark sound that's now all their own.
'Head Down' is bellowing synth disco with ace bass descending lines that get you moving upon hearing them. The vocals, fast and clear again, burst into an infectious chorus ''they say you have to keep your head down". Love it.
'Superiority Complex' is a crashing disco animal with a duel vocal that really pins Spiers voice upfront. A lovely guitar riff comes in around 2.36. The whole song works and the pay off is thrashing guitars being brought down into a strange psychedelic guitar/synth chanting end.
'Ma Buzzer'. Sample 'well I have a sort of suggestion' … over a dubby funky bass.
It moves into a free form sounding jam of funk, dub funk and soul. More sampled voices.
A nice little instrumental break.
'Buzz Buzz 1 & 2' well my patience was rewarded. The song prelude from earlier comes back and its disco bouncing funk reminds me of the more funk fuelled moments from the stones in the 70s.
It ends the album on a high upbeat note and I highly recommend you check it out now.