The Madding Crowd 'Gods Greatest Flaw'
The Madding Crowd 'Gods Greatest Flaw'
Single Review By Andrew Barclay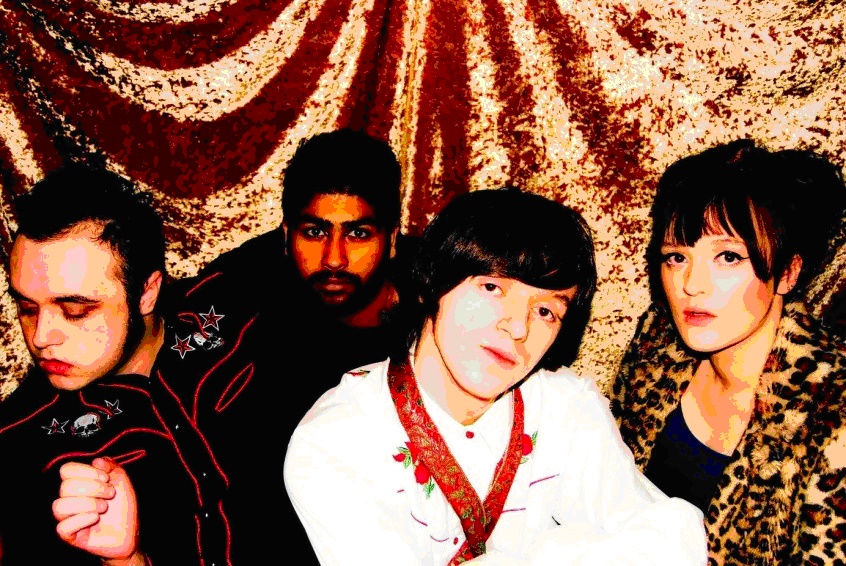 Before I get to the review, here's a little bio provided by the group to give you a background of this excellent band.
"We are The Madding Crowd; weary purveyors of songs of love, hate, happiness, chaos, rebellion, glamour, intelligence, wit, imagination, bile, passion, despair, rejection and sheer humanity. Hailing from Manchester, formed in April 2010, we are comprised of Singer and Guitarist Ben Corry, Lead Guitarist Dominic Corry, Bass Guitarist Claud Corry and Drummer Sav Patel. Our music contains elements of Glam, Punk, Rockabilly and Prog among other influences, and we have often been told that we possess a sound that is hard to describe and pigeonhole."
Today Cool Manchester review the bands most recent single ''Gods Greatest Flaw''.
The single begins with a deluge of fuzzy bass and frantic drumming before the vocals take us from a Stooges like intro into something more akin to the pastoral psychedelic moments from Pink Floyds ''Atom Heart Mother'' and ''Meddle'' albums, which comes as a pleasant surprise. The single weaves its way through dynamic changes and somehow remains catchy, a strong single and one that's wetted my appetite for the bands forth-coming EP.
B Side ''Sylvia Burned'' is a slow haunting acoustic track with soaring vocals and an almost Brett Anderson type lyric and delivery. Of the countless Mancunian groups around right now The Madding Crowd are certainly one of the best and I really hope they gain a mainstream audience.
 The Madding Crowd have received radio airplay and made live appearances on North Manchester FM, Sine FM, All FM, Salford City Radio, Mersey Radio, Roundsound Radio among others. They have also been played by Stuart Maconie on BBC 6Music and quite rightly too.  Highly Recommended.
The Madding Crowd online links
Facebook  https://www.facebook.com/Vivalamaddingcrowd/?fref=ts
Sound Cloud https://soundcloud.com/vivalamaddingcrowd