ALLAH-LAS return to NIGHT & DAY CAFE for EXCLUSIVE DJ Set & afterparty
West Coast Garage-Psych band ALLAH-LAS bring their renowned record collection to NIGHT & DAY CAFE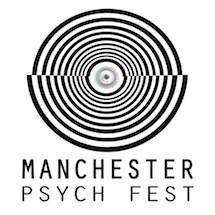 The band head over after their live performance across the city. £5 advanced tickets are available to guarantee entry.
Allah-Las know a thing or two about good music - three members of the band met whilst working in Amoeba records in Los Angeles. They as a band are also known for their weekly podcast they put out called Reverberation Radio. The show consists of many hidden gems that have gone mostly overlooked over the years, and it's a treat to be able to hear these songs and what they themselves dig.
As a band Allah-Las have now released two albums - their self titled debut, and now they return to the UK after the critical acclaim of their second LP Worship The Sun.
They will play up and down the UK, including at London's Field Day Festival with newly reformed RIDE, and on Thursday 4th June they arrive in Manchester to play a sure to sell out show. After finishing their gig, we at Manchester Psych Fest are delighted to host their official after party at the legendary Night & Day Cafe, where they will be on the decks bringing their extensive record collection, which will showcase all the best of what they do at Reverberation Radio, and the time spent travelling the world crate digging in the best record stores.
Expect to hear a mixture of new and old, psych, surf, hidden garage gems from the 60's, and much more. Be sure to secure tickets for this party, come down, enjoy the summer heat, and worship the sun with Allah-Las and Manchester Psych Fest.
TICKETS £5: http://nightnday.skiddletickets.com/event.php?id=12407125
DOORS: 23:00 - 03:00
LOCATION: Night & Day Café, 26 Oldham Street, Manchester, M1 1JN